One in twenty UK adults say they have stopped contributing into their company pension scheme because of the cost of living crisis. A further 6% of savers say they are actively considering pausing contributions; a further 9% might consider doing so in future according to an Opinium survey of 2,000 adults commissioned by Canada Life. How many Lloyds staff will stop or reduce their contributions is something we will be monitoring closely. However, what's clear is that the deeper recession the more individuals will consider such drastic action.
If Lloyds staff in grades A-G reduce their pension contributions because of financial pressures, contributions from the bank will also reduce. So, for example, if a grade C member reduces his or her monthly pension contributions from 4% to 3% of basic pay, the bank's contribution will reduce from 10% to 8%.
And here is the most pernicious injustice at the heart of the bank's defined contribution pension scheme.
As the table below shows, grades H and above who make a pension contribution of 3% get a bank contribution of 15%. Grades H and above will include senior executives like Charlie Nunn and members of the Group Executive Committee (GEC). A grade C member of staff would have to make a pension contribution of 6% of basic pay to get the same contribution from Lloyds.
Contributions Payable During The Scheme Year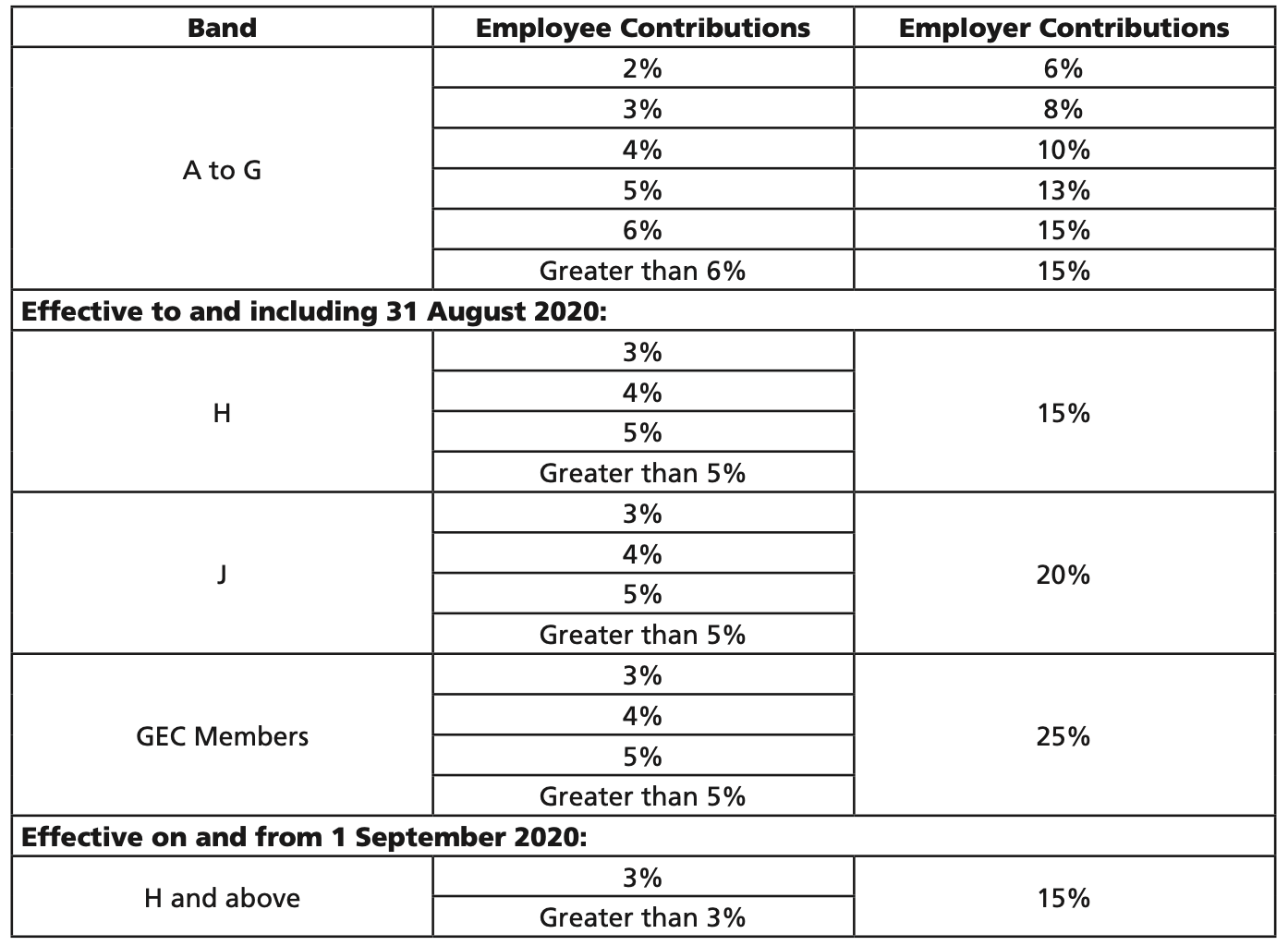 Is that fair? How can it be right that the lowest paid in Lloyds have to pay more of their basic salary to get the same bank contribution as some of the highest paid members of staff. When it comes to pension contributions everybody in Lloyds should be treated in exactly the same way regardless of grade. And what's more infuriating, is that it will be the lowest paid members of staff in Lloyds who will be worrying whether they can afford their current pension contributions because of the cost-of-living crisis. Charlie Nunn and his colleagues on the GEC won't have to worry about the cost-of-living crisis. We appreciate that's a bigger issue, but the bank needs to re-consider its pension contributions as a matter of urgency.
Members with any questions should contact the Union's Advice Team on 01234 262868 (choose Option 1).