We know that we are living in a topsy turvey world at the moment but since when did it become acceptable for an employer to "thank … unions for their constructive approach" to pay negotiations. We bet the bank wanted to "thank" Accord and Unite. Those so-called negotiations, which consisted of two Zoom meetings, produced a pay pot of just 1.2% and no bonuses, despite the fact that the bank is going to be making a not insignificant profit this year. In Q3, the bank posted profits of £1,036 million. And that's at a time when all Lloyds staff have gone above and beyond the call of duty during one of the worst years we've all been through. In all my years of dealing with the bank, it's never thanked me for anything and if it did, I would be worried that I'd missed something or had the wool pulled over my eyes. That's exactly what's happened to Accord and Unite who are both recommending that their members accept the deal. That will be easy for Unite, you could get all their members in a Gresham Street lift! One can only hope that Accord's members are not as supine as the union, who seem more interested in breaking up early for Christmas, than fighting for their members.
The 2021 pay increases are set out in the fixed matrices below: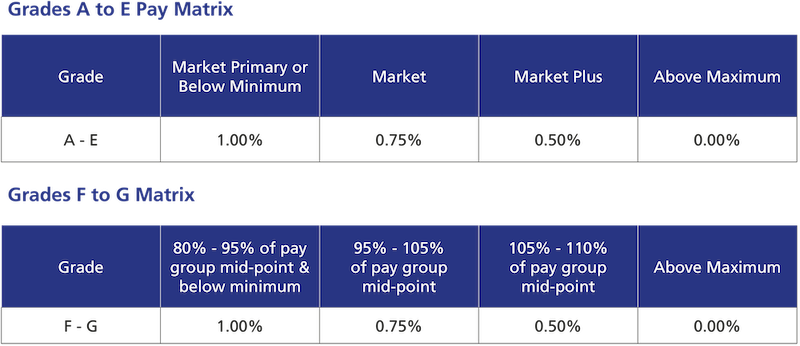 Recognition Shares
Matt Sinnott, Group Director … says: "It's been a tough year for our country and our business. Given our expected levels of profitability for 2020, we are now in a position to confirm that we are unable to pay GPS awards for this year".
At exactly the same time Mr. Sinnott's email was being read by staff, the bank announced that 'Two Pensions' Osorio had trousered another 377,738 free shares. Members of the Group Executive Committee were given 1,685,100 shares yesterday. And what did they have to do to get those shares? Absolutely nothing, other than turning up for work.
During this "tough year", Mr Horta-Osorio has trousered 1,821,249 shares. Depending on what happens to the share price in the medium term, we calculate that Mr. Horta-Osorio will have made a windfall gain of £658,452 this year. That's probably enough to buy him a glamping tent in Zurich, when he moves next year, but it's a small fortune to our members who have been denied bonus awards. Does he deserve it?
Mr Sinnott says: "we are looking at ways to express our thanks and help you build your stake in our future business in the form of recognition shares … ". Why are the bank doing that? Staff will probably get a few hundred pounds worth of shares if they are lucky. The reason for such an award, is not because the bank wants to recognise staff performance, it's a smoke screen to allow senior executives to get their big share awards under the Group Ownership Share Plan. Members of the GEC were given 45,594,472 shares worth £10,268,582 between them earlier this year. They want the same again next year.
The bank should make a commitment now that no Group Ownership Share Awards will be awarded in 2021 based on what was achieved in 2020. If the bank does make a recognition award in 2021, then all staff should get the same award. So, Mr Sinnott should get the same share award as the customer services adviser working in Bedford's High Street branch. We won't hold our breath! In the meantime, we'll be making sure that institutional shareholders know what's going on.