Lloyds Banking Group (LBG) plans to bypass its current IT system and replace it with Thought Machine's cloud based core-banking platform called "Vault".
LBG recently invested £11 million for a 10% stake in Thought Machine, a Fintech set up a few years ago by a group of Google engineers. A recent press release on the Thought Machine website said:  "Most banks are constrained by their legacy core banking systems. Vault offers the first core banking platform built in the cloud from the ground up, massively scalable and with the flexibility to create and launch new products and services in days versus months, at unprecedented levels of cost and speed".
The Group's aim is to use this new class of banking architecture to fundamentally change its cost base and allow it to compete on equal terms with new platform players like N26 and Oaknorth. LBG has a cost: income ratio of 47.5% compared to less than 30% for new players (see Table 1 below).
Table 1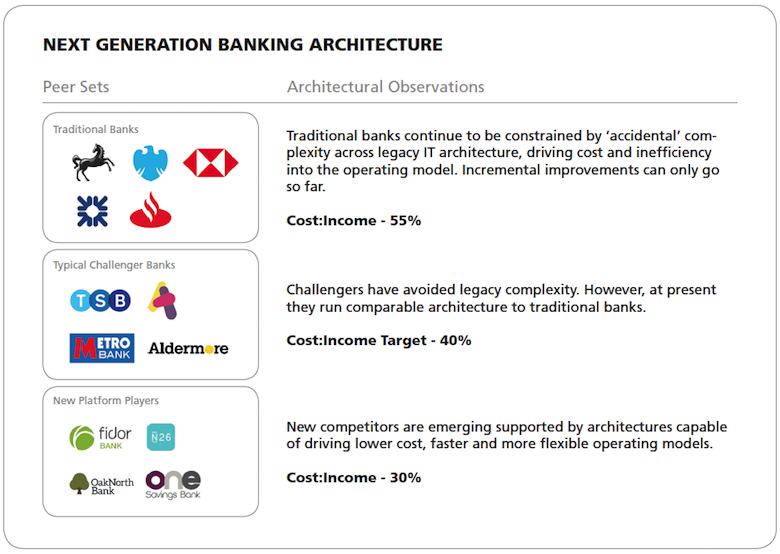 The Vault platform will drive major savings and internal research, seen by the Union, shows that the new platform will be:
40% more cost efficient through large reductions in infrastructure, resilience and maintenance costs.
35% more cost efficient in delivering change enabled through rationalisation of IT architecture and associated FTE,
60% of time and cost saving enabled through flexible product replication, automated testing and reconciliations, and use of APIs to transform and load date.
Let's be clear, replacing LBG's core-banking platform could result in 10,000 jobs being wiped out across Group Transformation and all those areas that currently support the current core banking system. In finance for example, jobs that are involved in reconciliation, reporting and oversight would simply disappear. "Vault" will produce that information in real time automatically.  
Intelligent Finance Is Just The Beginning
The plans for the rollout of the Vault core-banking platform are far more advanced than we first thought.
In our previous newsletter on Thought Machine we said:
"According to sources close to the project team, LBG is planning to use Intelligent Finance, which is part of the Bank of Scotland but was closed to new customers as part of the EU agreement, which culminated in the creation of TSB, as an incubator to test whether Thought Machine's cloud-based core banking platform can work with real customers, in the real world. The testing from Intelligent Finance will be invaluable in determining whether "Vault" could be LBG's core banking platform of the future".
The Bank's plans go well beyond Intelligent Finance. It is currently building the capabilities and processes to show that Vault can be the Group's generic banking platform. Vault is not a complete bank-in-a-box so 3rd party suppliers will need to be identified, in areas like payments and cards for example. Once Vault is built then Intelligent Finance customers will be migrated to the new platform in Q2 2020. If that migration is successful, it will be followed by Birmingham Midshires and Scottish Widows Bank customers. The Group's core retail brand customers in Lloyds, Halifax and Bank of Scotland, will follow thereafter.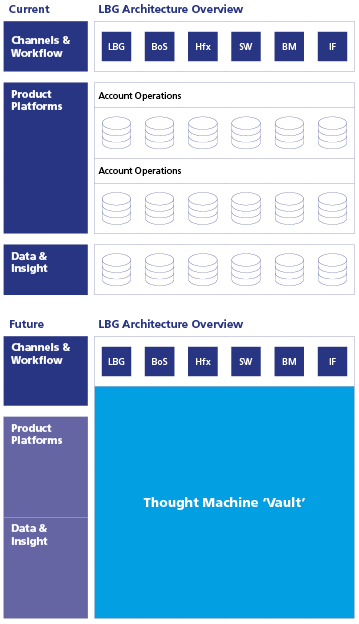 Members with any questions can contact the Union's Advice Team on 01234 262868 or email us at 24hours@btuonline.co.uk.